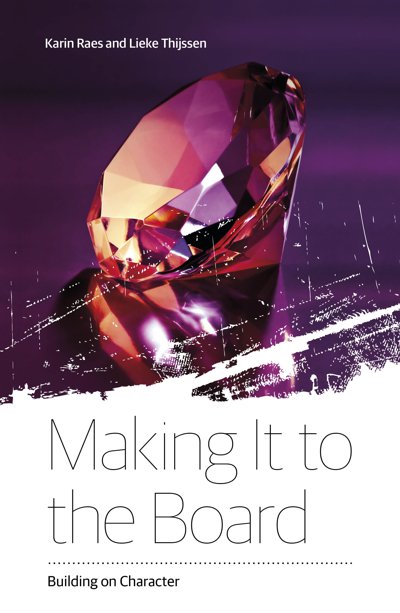 The top. It's an enigma that has fascinated both male and female professionals for years.
And for years, questions such as What do you need to reach it? and How can organizations achieve a healthy balance in terms of gender diversity? were the cause of many a headache. This is no longer necessary.
Making it to the Board – Building on Character offers managers and boards of directors an psychological insight into gender diversity and reveals the mystery surrounding the factors that determine who will be able to make it to the board and who will not.
'A must for every company that takes diversity seriously. It provides an insight into how diversity barriers can be taken down.' – Niek Hoek, chairman of the Board of Delta Lloyd
'Diversity requires you to look at people's qualities and talents in a completely different light. This book contains interventions that will actually be effective.' – Pamela Boumeester, supervisory director at, among others, Heijmans, Ordina and Persgroep